Il Fulmine Rosso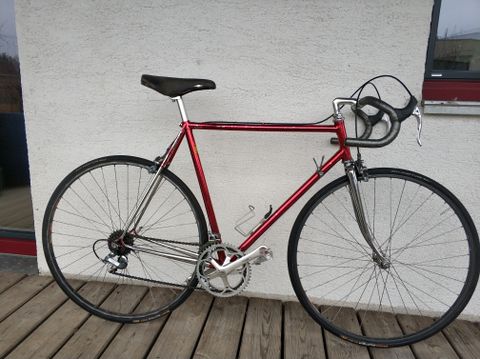 In 2014 Hannes gave me the remnants of 3 three late 80ies road bikes that were converted to fixies: A big box full of drop-bar handlebars, flat-rimmed wheels, brake levers, derailleurs, cranks and other stuff you didn't want to have on your hipster bike. All that was lacking to build a nice bike from this convolute were a saddle, a pair of brake calipers and a frame. After a bit of searching I had everything needed and handed of the assembly of the parts to Christian at the Church of Bikes.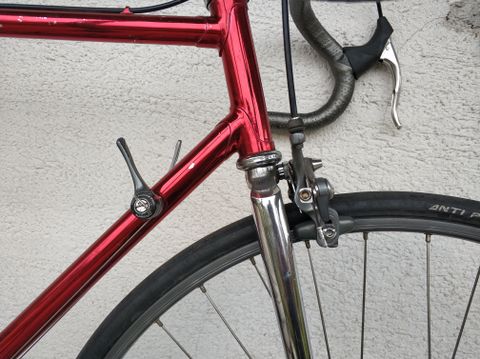 The result is this classic steel racer. It sports a blue-green Shimano 600 drivetrain, brakes and hubs, FIR rims, 3ttt stem and handlebar and a Rolls leather saddle. The steel frame is of unknown descent and is actually a little bit bent at the upper end of the down tube. It's nothing of great value but sure does look nice with its chrome finnish.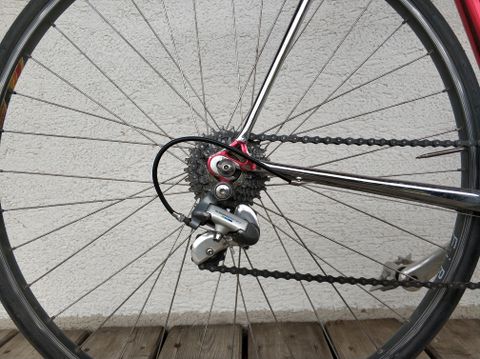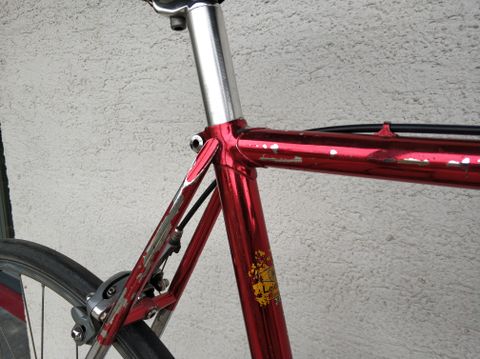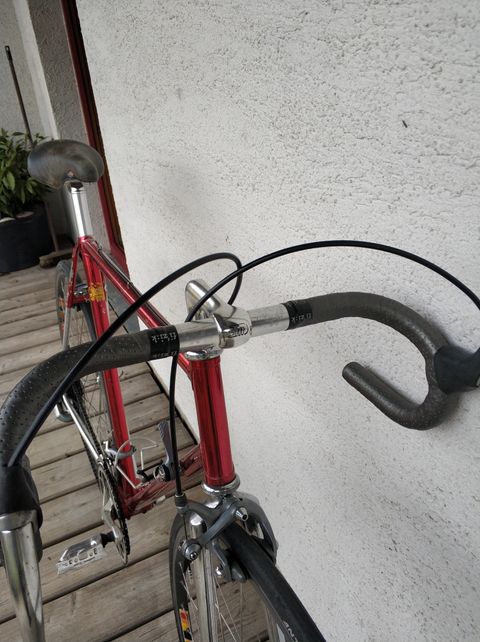 ---
Feedback
If you have feedback, questions, or want to comment on this, please send me an e-mail or contact me through any other channel.
---