Freddie Grubb Tourmalet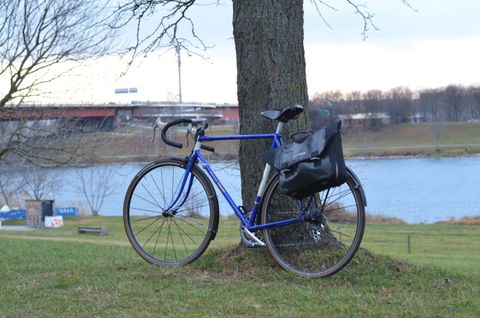 In 2009 I bought a Freddie Grubb Tourmalet road bike. Freddie Grubb was one of the finest bike manufacturers in London before and after WW2. After Mr. Grubb had died, his family sold the business to Holdsworth Bikes in 1952, one of their competitors, which kept the brand until 1976 as their cheap branch. According to its serial number 23585 my frame was built in 1975, making it one of the last batches before production ceased.
In case you are interested in the history of Freddie Grubb and his company, please head over to Norman Kilgariff's page.
There is also a new brand with that name, but for what I understand there is no connection to the old company.
I used to ride this bike a lot when I purchased it. As it came with rather mediocre parts, i.e. Weinmann 780 brakes, Campagnolo 980 derailleurs, a broken Edwards leather saddle, I replaced parts as I got hold of worthy replacement parts. Over the years it gained fancy Suntour Cyclone derailleurs, classic Shimano Deore down-tube shifters and a new black Brooks B17 saddle, fenders and a Tubus Fly rack.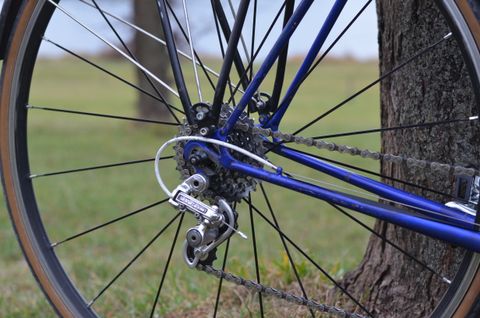 A major pain point have been the brakes. Breaking power was never really great and over time the spring in the right lever wore out. This meant, when I faciliated the rear brake, the braking effect was rather gentle, but once I released the lever the effect didn't resolve until I forcefully pushed the lever back into its neutral state. As a result I eventually stopped riding my Tourmalet. In late 2021 I tackled the braking issue and replaced the Weinmanns with cheap modern brakes and the ancient 27.5" steel-rimmed Mavic wheels with modern Alloy-ones from the same manufacturer.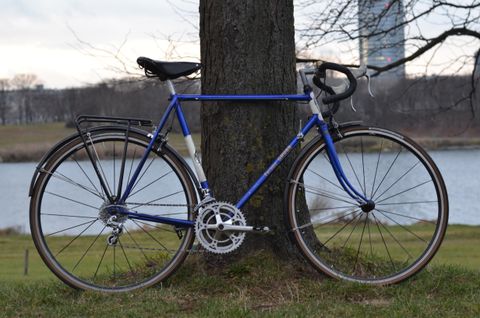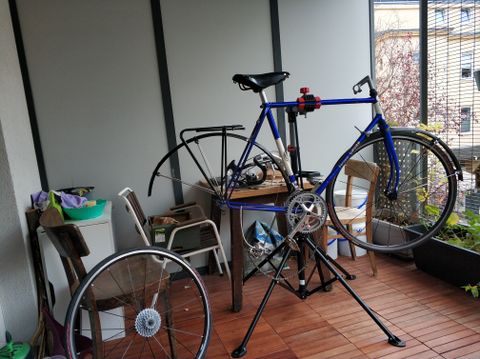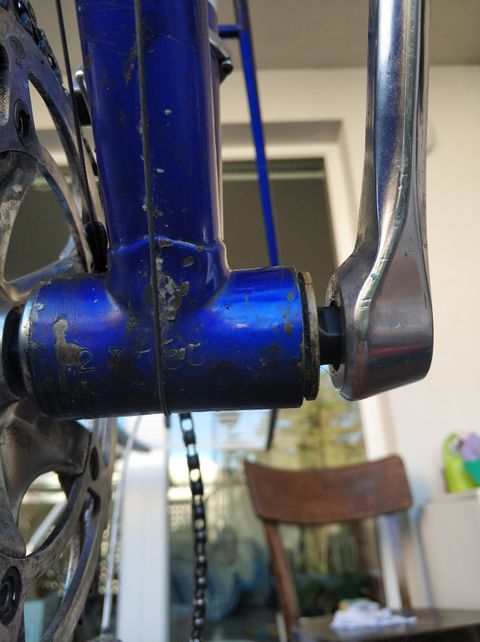 ---
Feedback
If you have feedback, questions, or want to comment on this, please send me an e-mail or contact me through any other channel.
---