2023 Balkan
Lukas, Paul and me had been talking about a joint cycling tour for years, but every summer we face the issue of finding a week where all three of us have spare vacation time. We had the same issue this year, but we could at least find 4 days for a joint trip. I could extend this by ten days for a full 2 weeks of cycling.
Route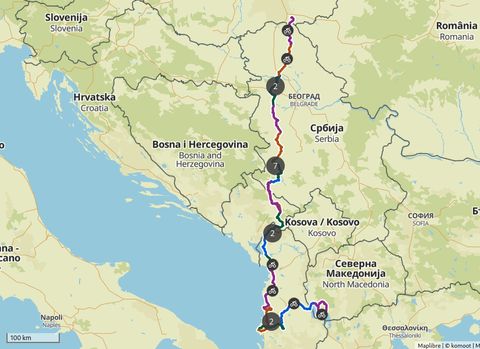 We boarded the train from Vienna to Szeged on monday, August the 14th, where we arrived in the late afternoon.
Our first stop was Ada, Serbia. On the second day we continued along river Tisa and reached Novi Sad, entering the city through its land fill. The next day we crossed the hills south of the Danube, passed though Sremska Mitrovica from where we followed river Save down to Šabac. From there my 2 companions returned by bus to Vienna and I continued to ride south on my own.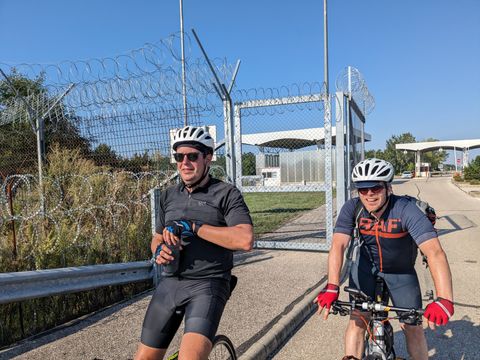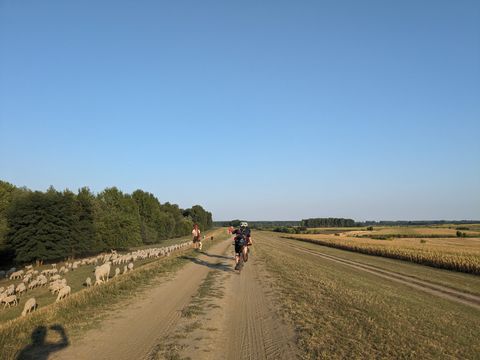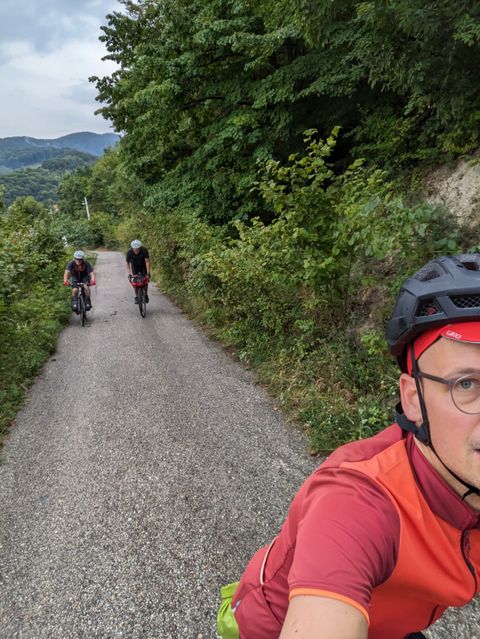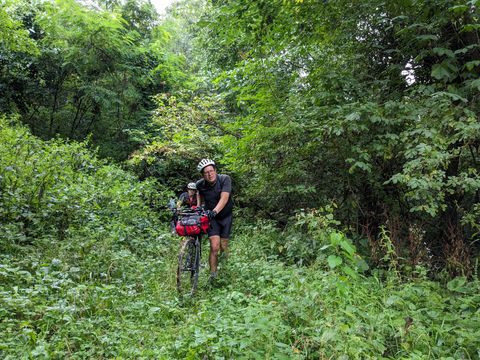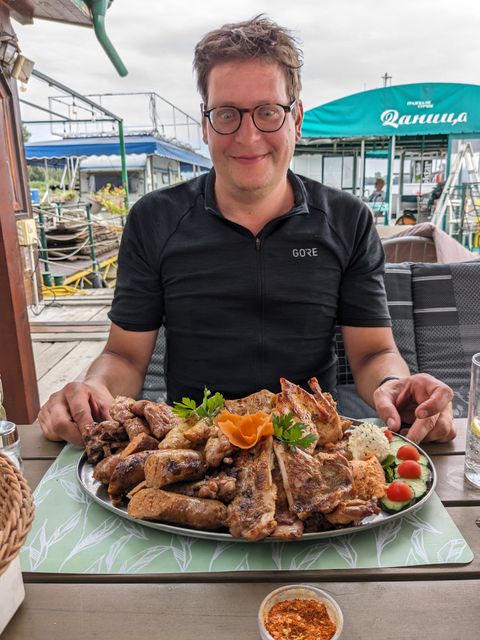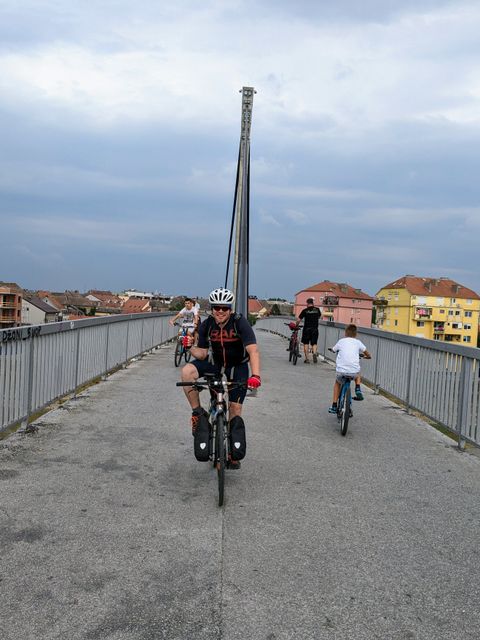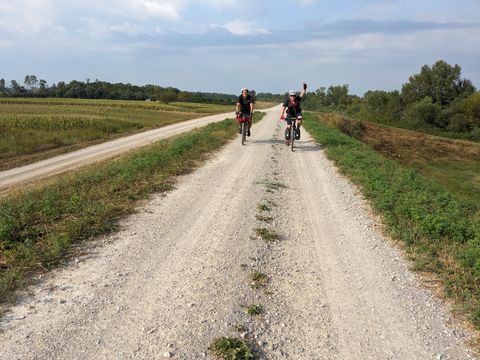 The next days I crossed a lot of mountains, visited the cities Valjevo, Kosjeric, Užice, Zlatibor and Nova Varoš. I crossed the border to Montenegro on a gravel road in the Kamena Gora nature reservation area between two hail storms. I stayed one night in Berane in Montenegro and the following day I crossed the mountains to Albania and went down the Cemi and Kiri valleys to Shkodra.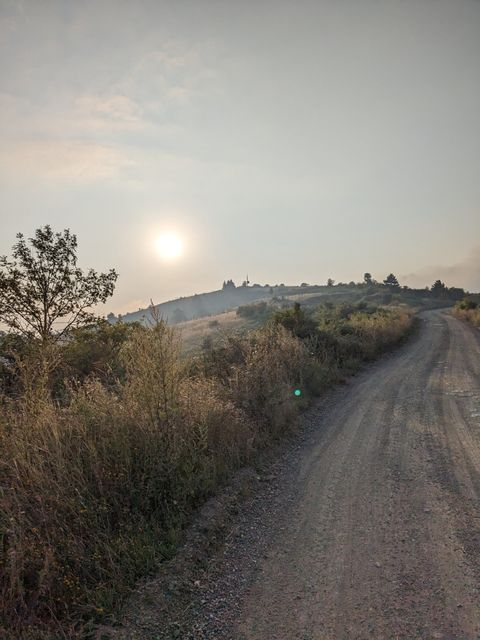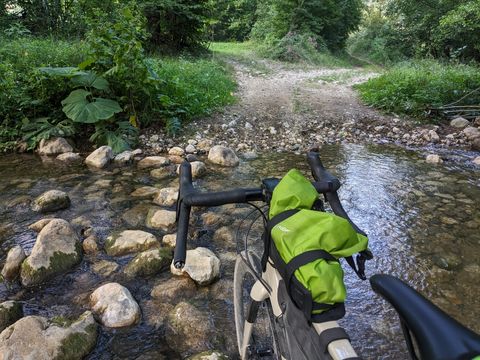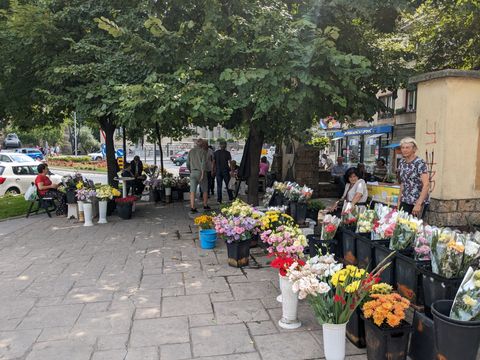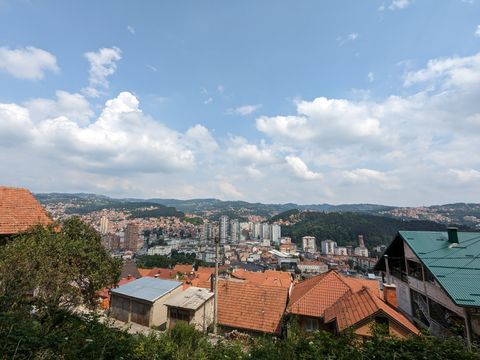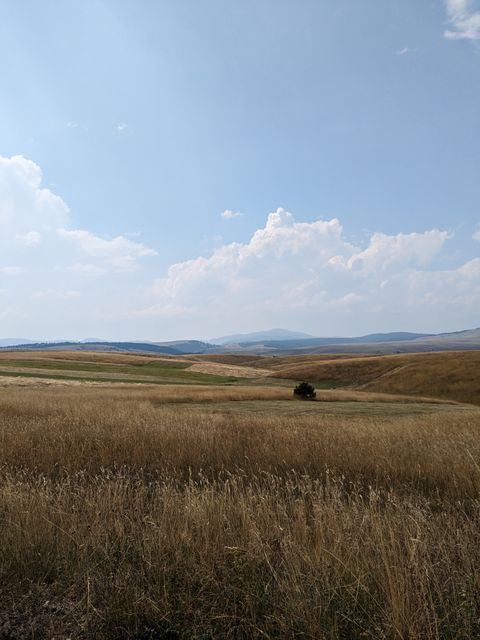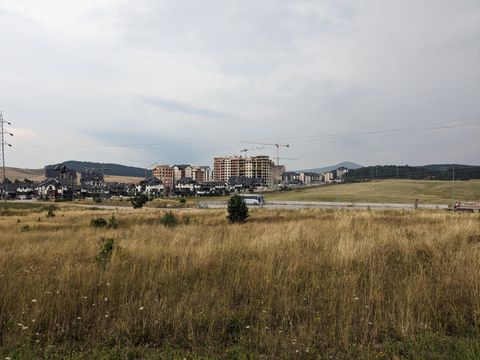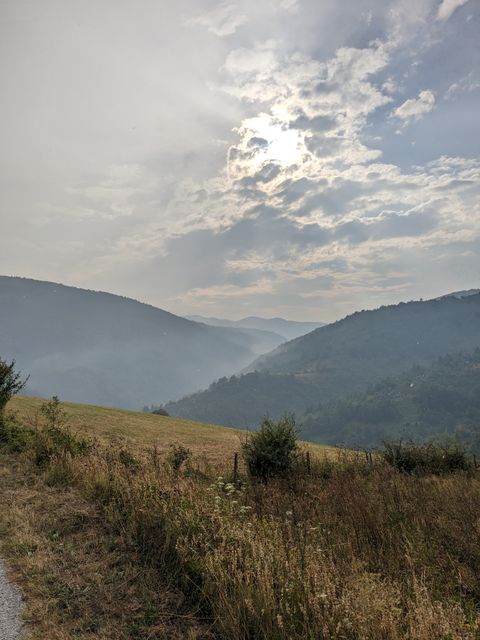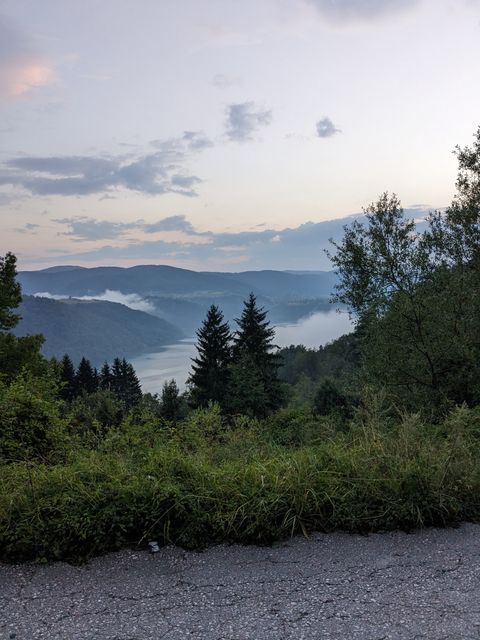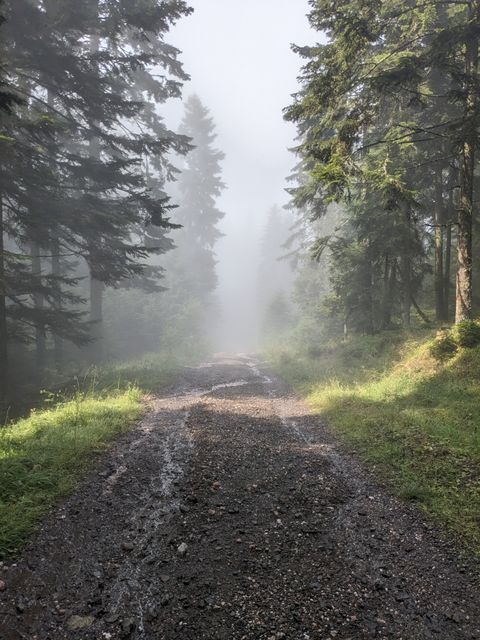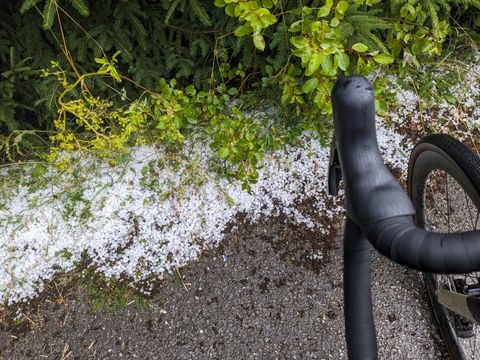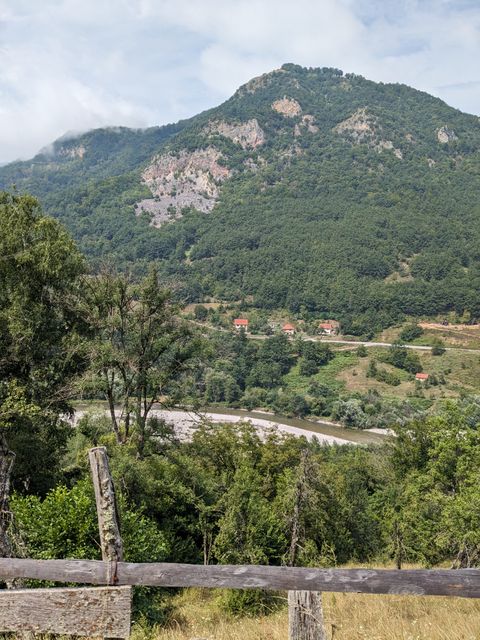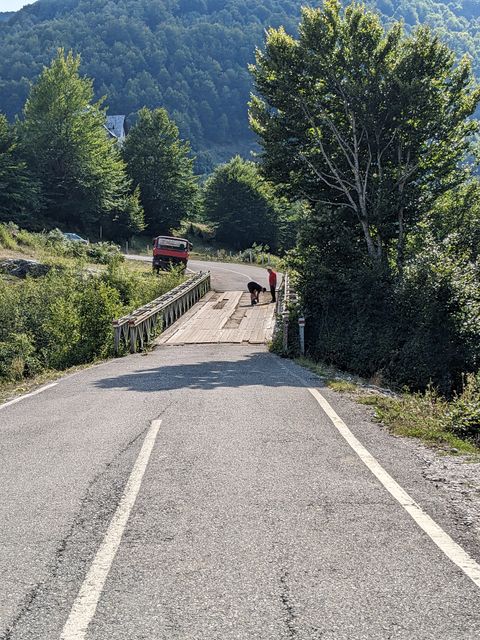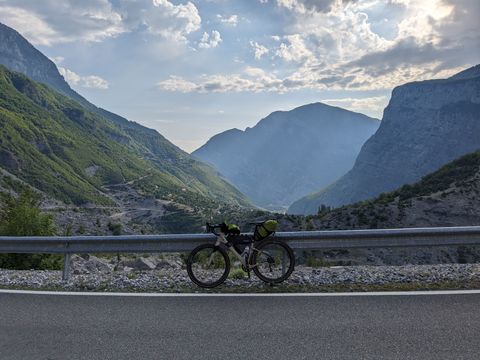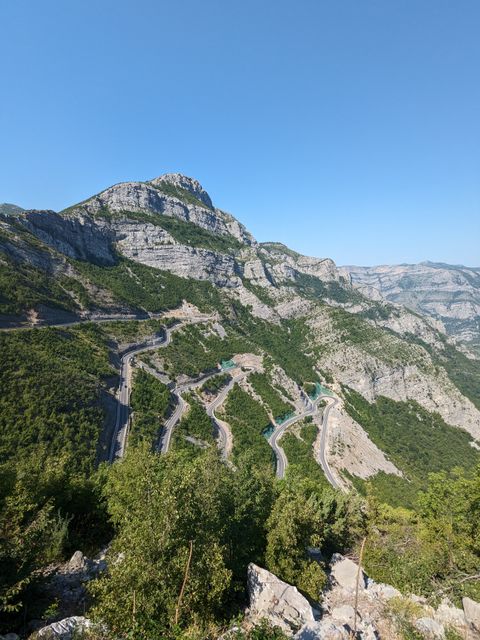 I stayed a night each at the beaches at Shëngjin, Spille, and Darzez. Then I returned inland to Berat and went through Elbasan to Struga at lake Ohrid in North Makedonia. From there I paid the neighboring lake Prespa a visit and returned to Vienna on sunday, August 28th by an 18 hour bus ride.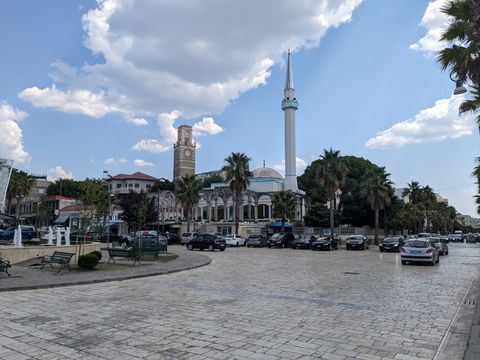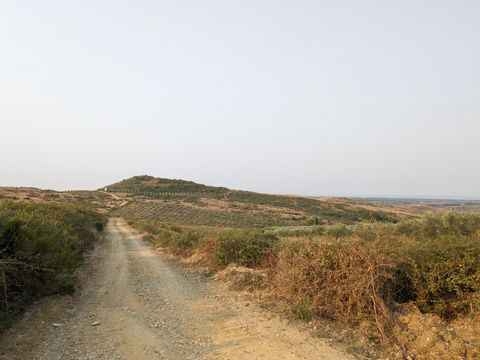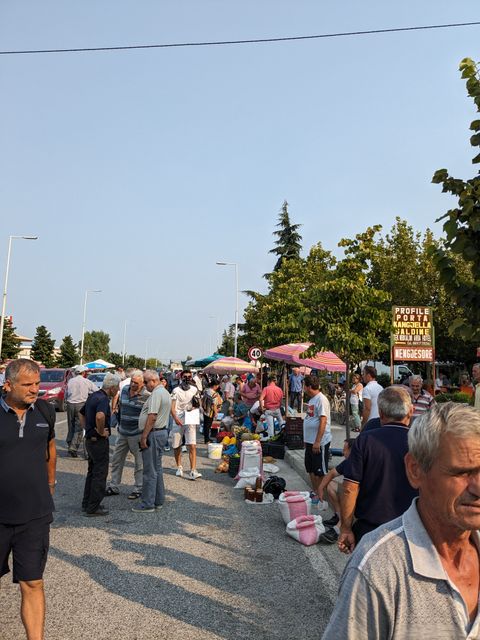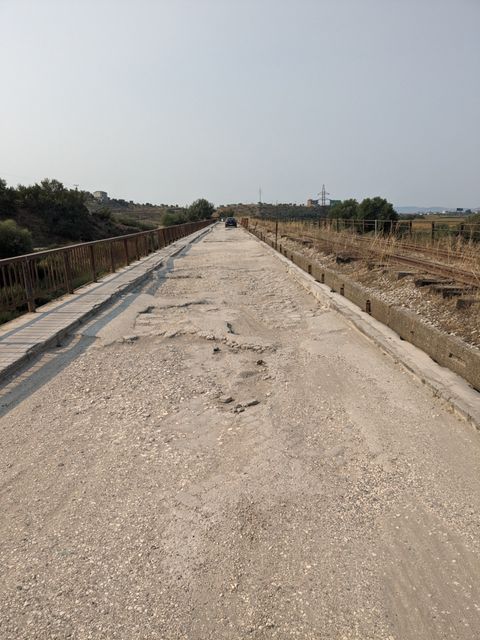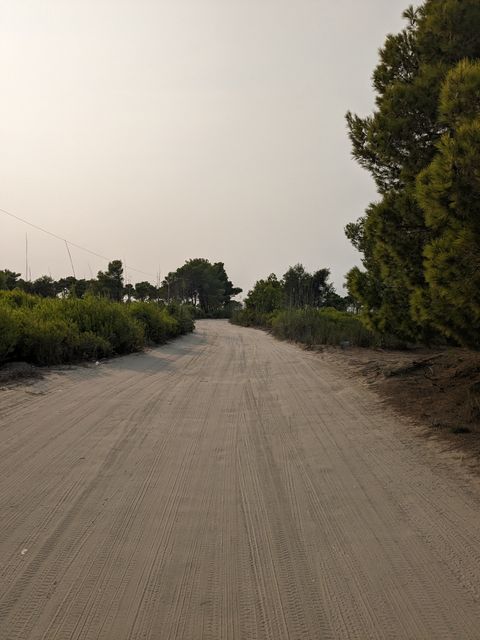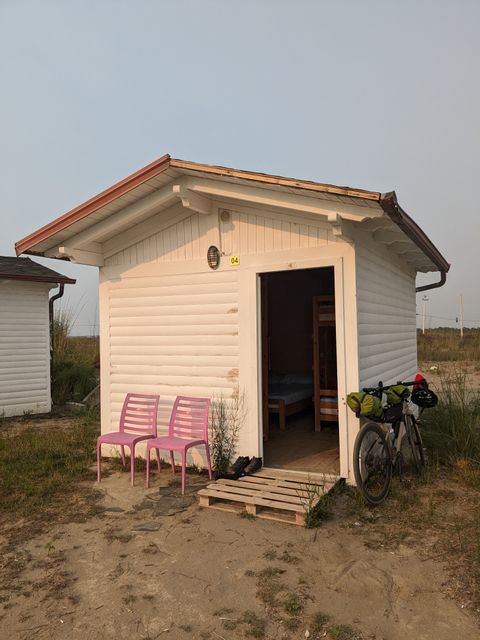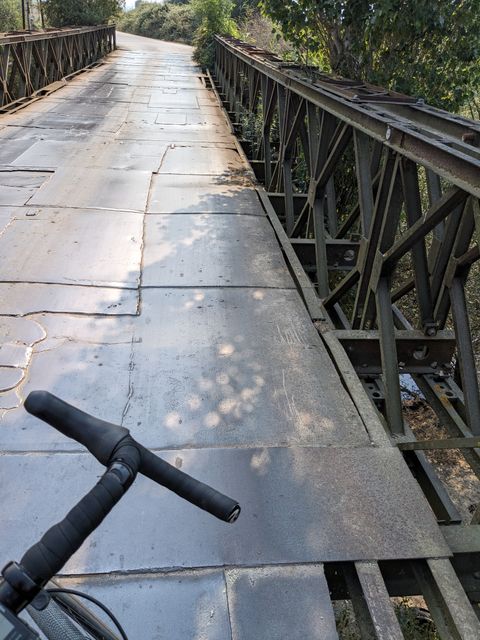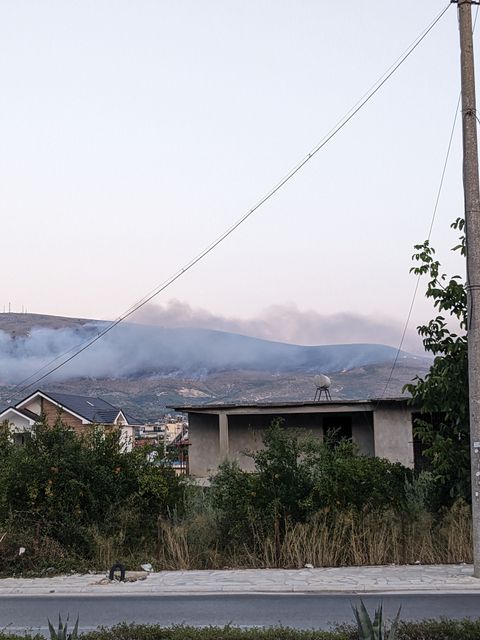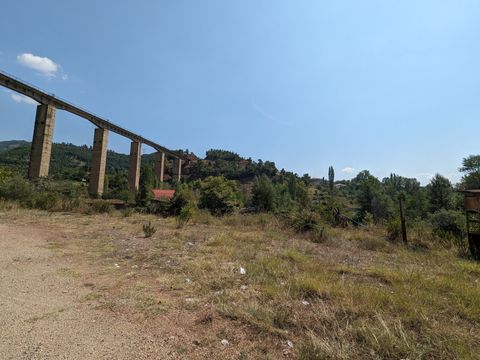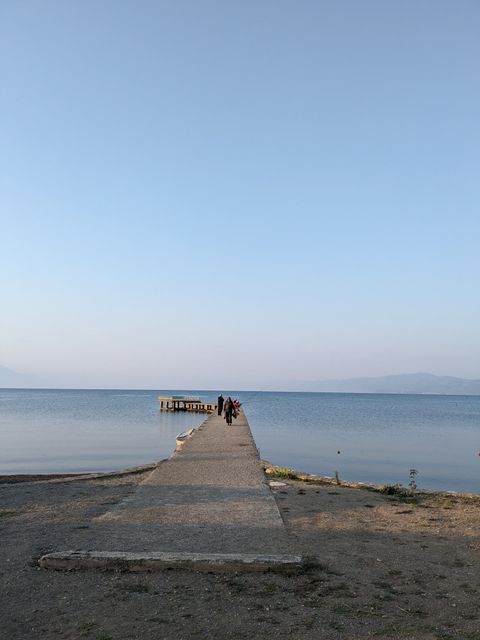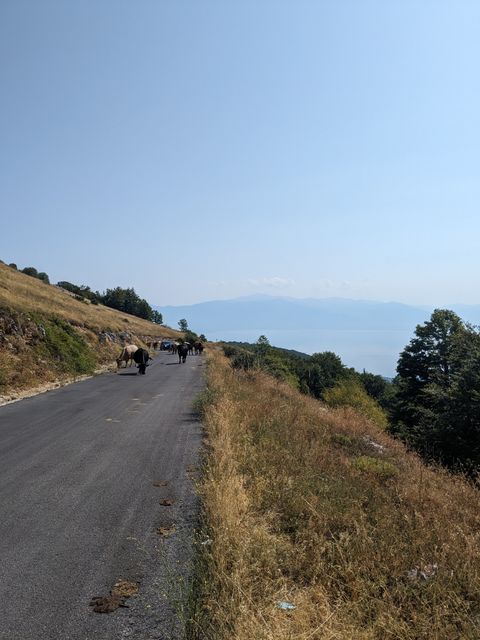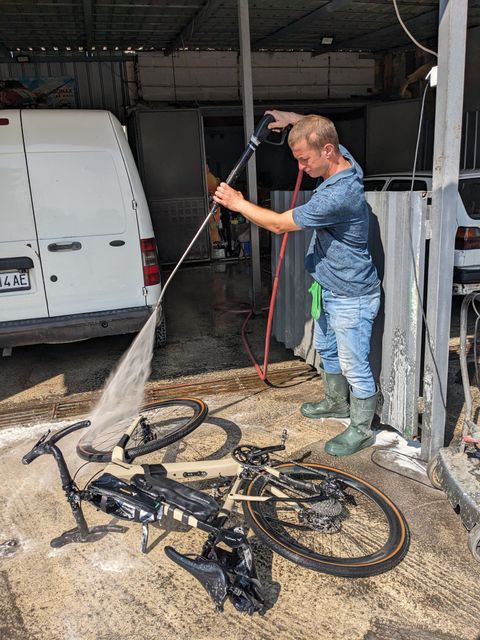 Equipment
I opted for minimal gear for this trip. Only one set of cycling garment, wind- and rain jackets, and one set of civil clothing. I took no camping equipment with me. This allowed me to use only a saddle back, a frame back and a small upper-tube back on my Cannondale Topstone.
Stats
Duration: 13 days cycling + 1 day bus ride
Distance cycled: 1400 km
Altitude gained: 15000 m
Highest temperature recorded by my cycling computer: 43° Celsius
Number of hailstorms: 2
Tracking
This collection on Komoot contains all planned routes of my trip.
Here's a list of my rides I tracked on Strava:
---
Feedback
If you have feedback, questions, or want to comment on this, please send me an e-mail or contact me through any other channel.
---