2021 Alpe-Adria — From Villach to Rijeka
In August 2021 I found myself with a whole week of spare time for cycling. Lacking a clear plan what to do with this opportunity, I found myself at a friday on lunch time at the Villach train station where I met with 3 friends and a vague ideo to explore the Triglav national park in Slovenia. This original plan was immediately shunned and we set out to follow the old rail tracks of the Alpe-Adria cycling route to Grado, where we arrived 2 days later.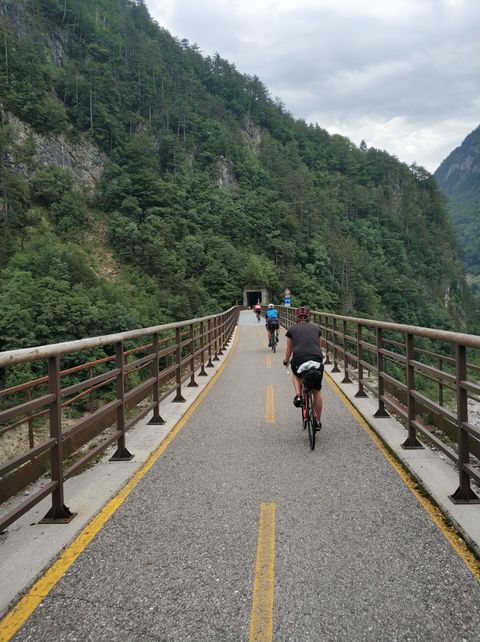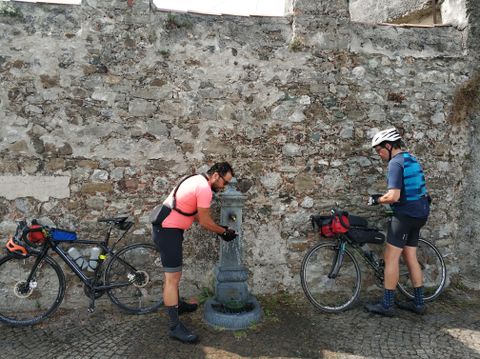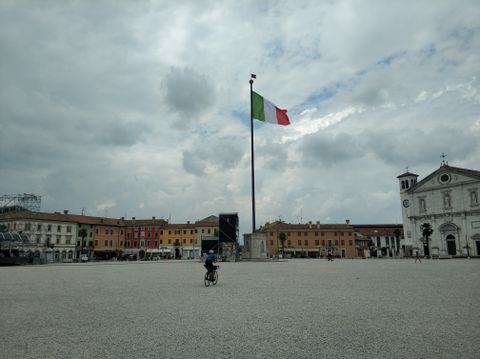 Then we headed east, crossed Triest, and stopped at Muggia next to the slovenian border, where we realized that finding accommodation in high season is not necessarily a trivial task. Luckily, the friendly owner of the beach bar we had stopped at for refreshing beverages allowed us to sleep under the bar's sun tent and there was a Decathlon just 5 kilometers away where we equipped the remaining three of us with super-compact inflatable mats and sleeping back inlets.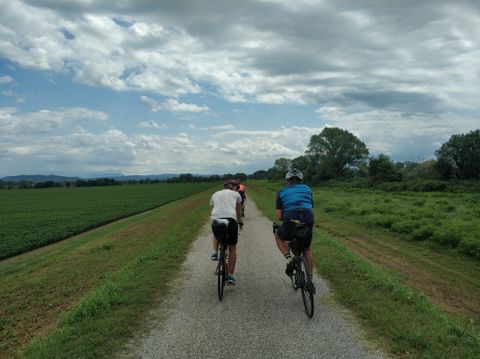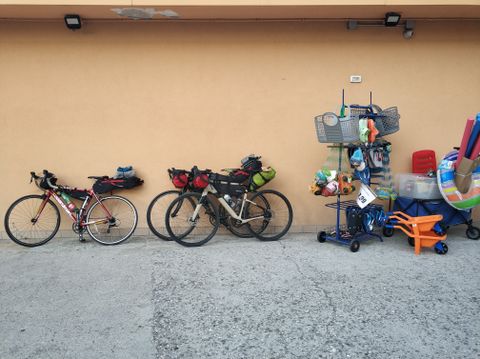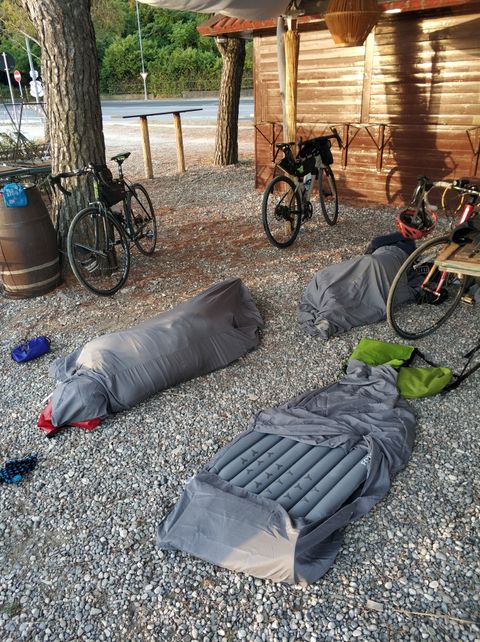 We crossed Slovenia and found another beach bar near the Croatian town Tar, where we further benefitted from our new minimal camping gear. The next day our group was diminished to two riders. The remainders, Paul and me, crossed the peninsula of Istria, got lost in some woods, had a wonderful lunch and eventually found ourselves in the popular tourist destination of Rabac. We were not just lucky enough to get some spot on the giant camping site there, but we actually got the spot number 1 — right at the beach. The open veranda of the site's grill restaurant sheltered us well during the heavy rain in the night.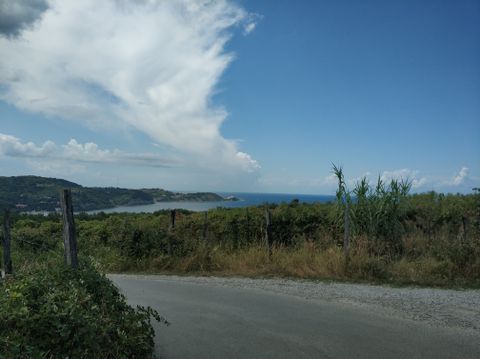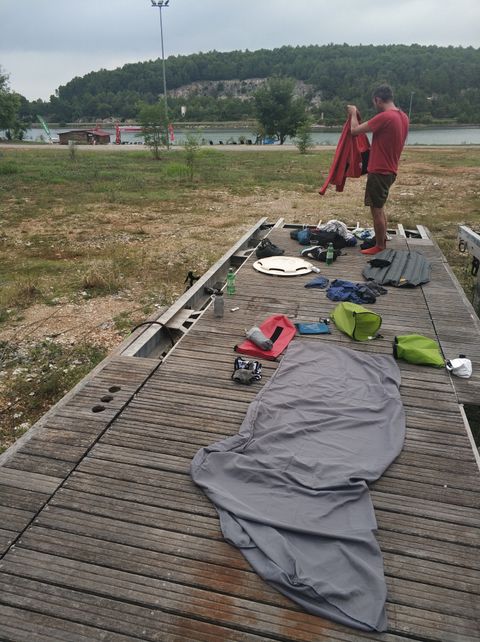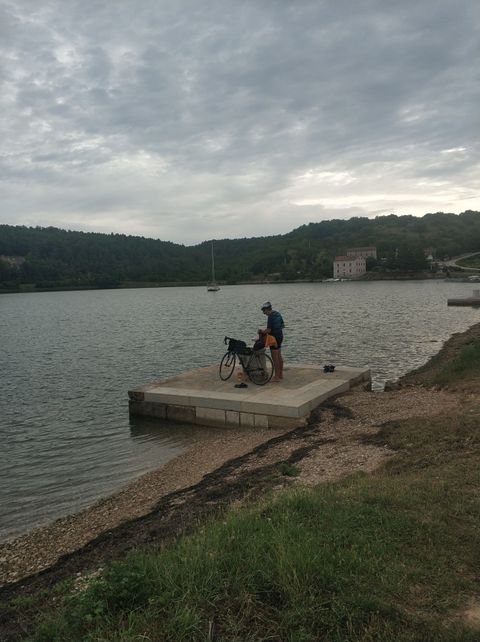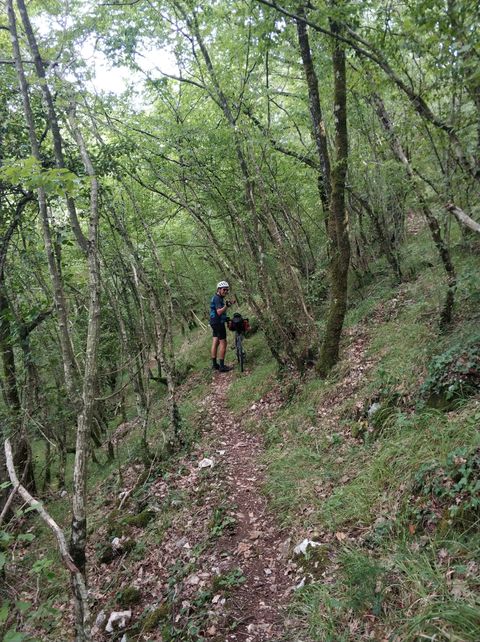 The next day we boarded a ferry to the island Cres, traversed it and took another ferry to Krk where we spent the last night, again with heavy rain but this time without shelter. When the rain stopped in the wee hours of the morning, we started our supposed last stage to Rijeka from where we wanted to go back to Villach by train.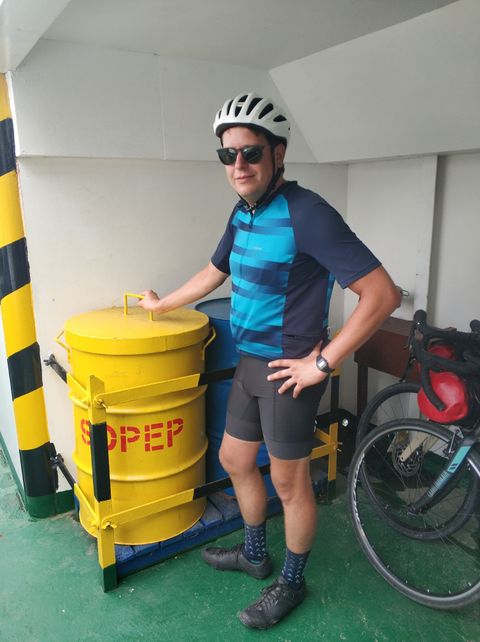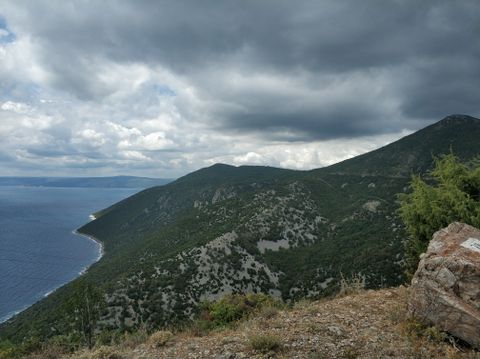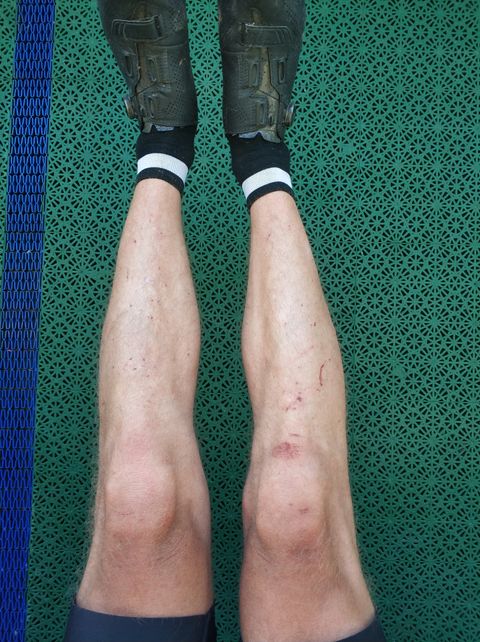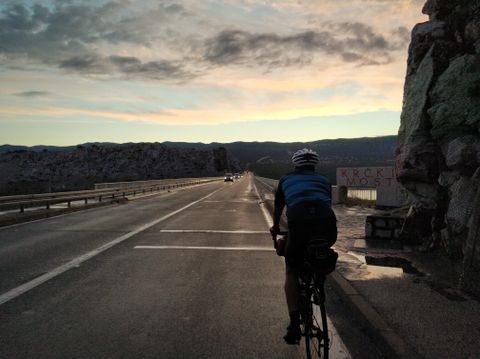 But due to a conglomeration of late trains, time consuming passport checks and slow rail replacement bus services we stranded in the Slovenian town Jesenice just one mountain pass south of Villach. So we got to enjoy another last stage and arrived just after dusk at lake Ossiach, where Paul had supposedly parked his car. Two hours later, the batteries of our lights had already died, we finally figured out that it was indeed not lake Ossiach but lake Vessach were the car had been parked.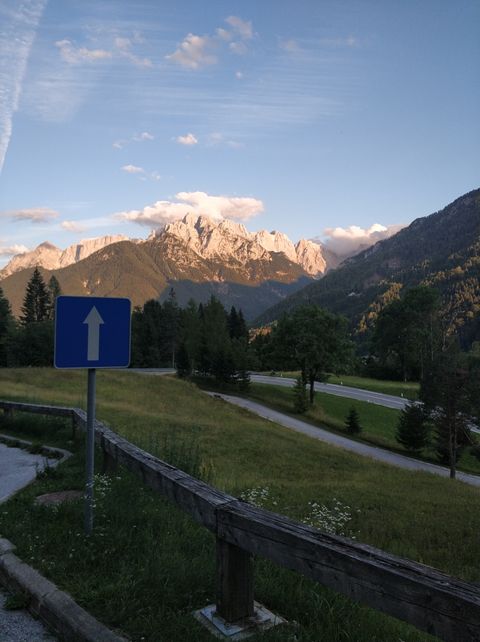 Stats
Duration: 7 Days
Distance: ~630 Kilometers
Longest ride: 100 Kilometers (Villach - Gemona)
Flat tyres: 2 (among all riders)
---
Feedback
If you have feedback, questions, or want to comment on this, please send me an e-mail or contact me through any other channel.
---